More information from Adiseal Ltd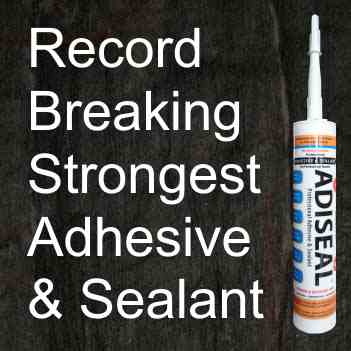 For further details of the record breaking strongest best grab adhesive & sealant, see the Adiseal page.
Most Adiseal product are multipurpose & will outperform dedicated products from other manufacturers. For more information on how to use Adiseal products for specific applications, click on the links below.
Adhesive
Best mirror adhesive
Strongest adhesive for skirting boards
CT1 sealant adhesive vs Adiseal adhesive sealant
Stick wood to concrete or brick
Sealant
Strongest mould resistant sealant
Drill bits
Masonry drill bit & multi material drill bit
1/4 inch hex shank masonry drill bit
Guides
Universal clips for pipe, cable or conduit of different size
How to remove sticker glue from glass