Professional Construction Products
Adiseal Ltd are suppliers of high performance construction products & building materials. Our Adiseal adhesive & sealant proved it's the strongest product in an independent test.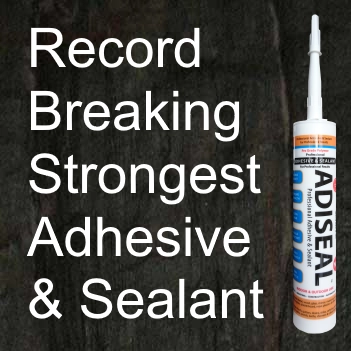 Best Metal Drill Bit
Introducing Adiseal Ultimate metal drill bit, the fastest and most durable metal drill bit. In our test drilling into stainless steel it drilled faster and drilled more holes than any other drill bit. It beat the best drill bits from the top 3 worlds biggest brands combined. Competitor drill bits it beat include metal cobalt drill bits from Milwaukee cobalt red, DeWalt Extreme cobalt, Bosch cobalt & Makita.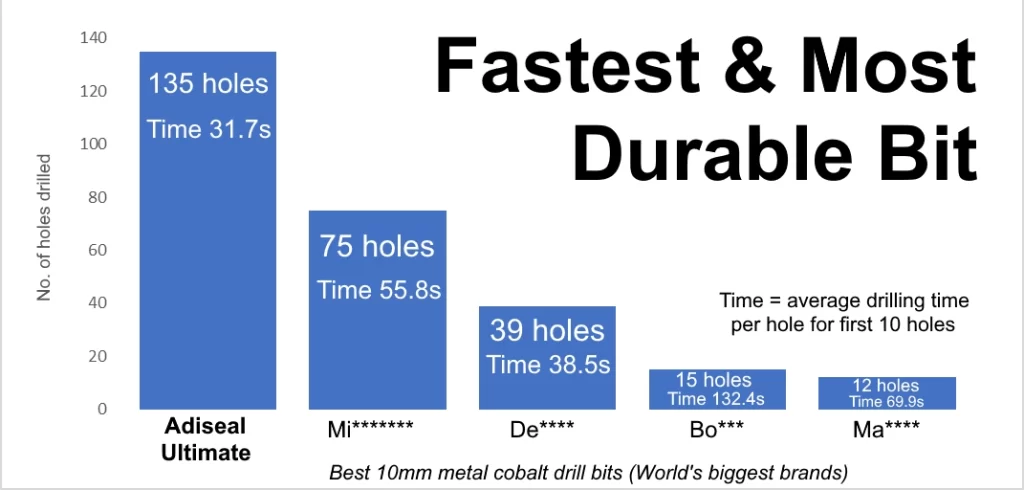 Also in the Adiseal Ultimate range is the fastest masonry drill bit & multi material drill bit. It drills faster and drills more holes than any other masonry or multi material drill bit when drilling without hammer function. It can drill brick, drill concrete, wood, plastic and other building materials.

News
Adiseal beats competitors in independent test
In an independent adhesive strength test by Ultimate Handyman, Adiseal easily stronger than competitor products finishing over 3 times stronger then the next best product.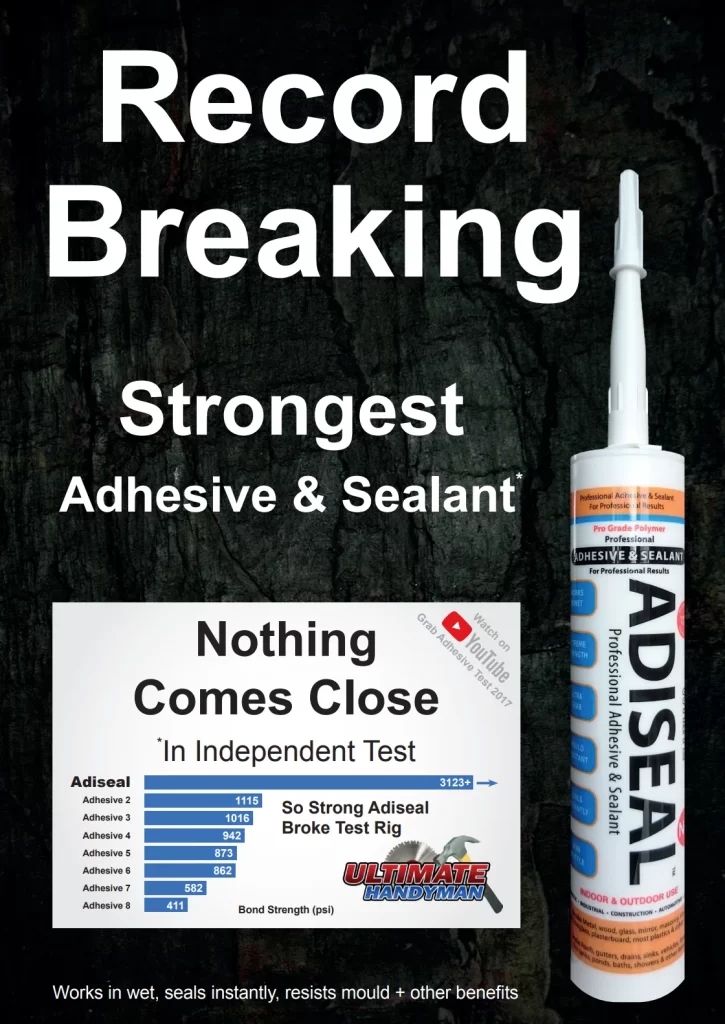 Video of independent construction adhesive strength test
"That is actually unbelievable!"

Ultimate Handyman
Testimonials
That Adiseal is phenomenal!
That Adiseal is some stuff though, definitely need to get some of that bought!
I instantly went looking for Adiseal!
Need to get my hands on some of that to try out.
Looks like a cracking product.
Having used the two most expensive brands on numerous occasions, I'll be trying out the others, especially the Adiseal.
Adiseal certainly surprised me in this test!
Fantastic tests. It's unbelievable that Adiseal test with the hardwood.
Adiseal vs CT1 sealant and adhesive
Adiseal is better & than CT1 sealant and adhesive. For more details on how Adiseal is better than CT1, visit the CT1 sealant adhesive page.
Adiseal adhesive has stronger grab than CT1 adhesive.
Adiseal sealant has stronger mould resistance than CT1 sealant.
Clear Adiseal sealant stays clear in water whereas CT1 sealant clear turns white in water.
Adiseal has been shown to be the strongest adhesive in an independent adhesive strength test.
As well as Adiseal being better than CT1 in numerous ways, Adiseal is also lower priced than CT1.
Other News
In a test to compare clear sealants in water, a popular clear sealant and adhesive from a competitor turned white. Adiseal Ultra Clear was the only product to stay clear in water.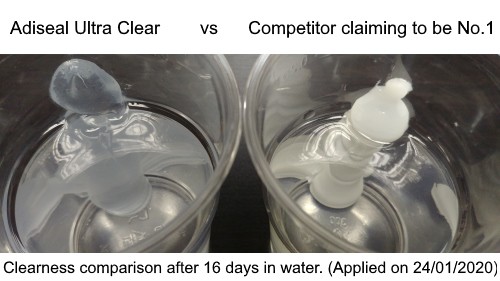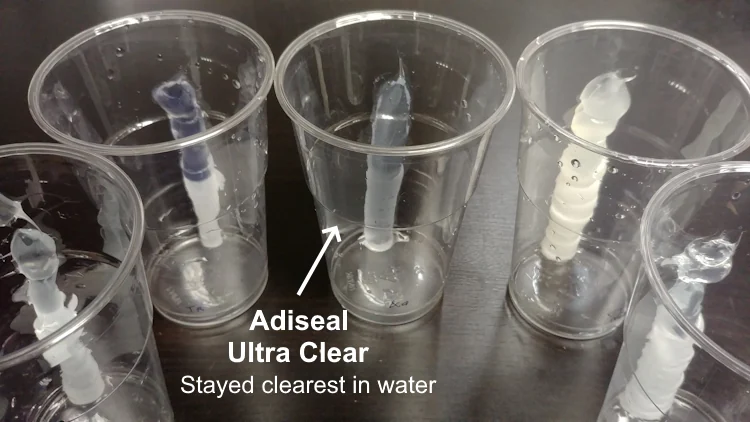 In a mould resistance test, the popular brand sealant and adhesive from the same competitor as above became mouldy. Adiseal adhesive & sealant remained mould free.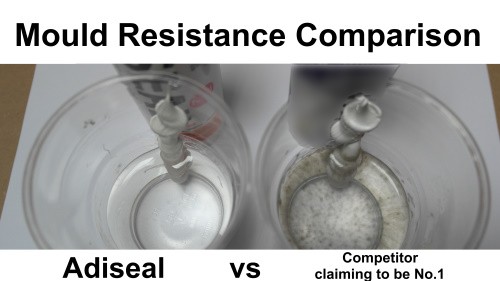 As well as Adiseal adhesive and sealant having stronger mould resistance than the popular brand product, Adiseal also has stronger colour protection.
More Information
Most Adiseal product are multipurpose and will outperform dedicated products from other manufacturers. For more information on how to use Adiseal products for specific applications, click on the links below.
Best mirror adhesive