Adiseal Ltd
Professional Construction Products & Building Materials
Adiseal Ltd are suppliers of high performance construction products & building materials, including the record breaking strongest adhesive & sealant Adiseal. For more information on the best grab adhesive & sealant, see the Adiseal page.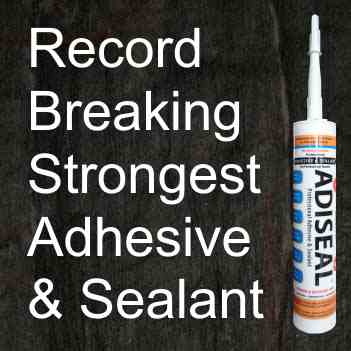 In an independent adhesive strength test by Ultimate Handyman, Adiseal was way stronger than the competition.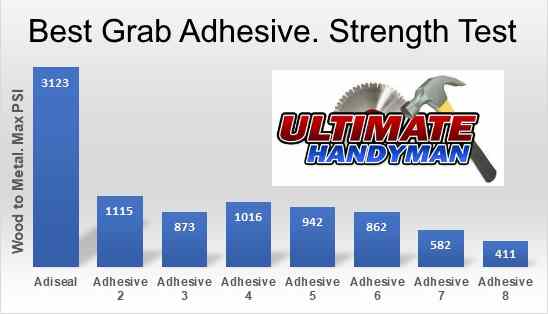 News
Adiseal vs CT1 sealant and adhesive
Adiseal is better & than CT1 sealant and adhesive. For more details on how Adiseal is better than CT1, visit our adhesive sealant page. As well as Adiseal being better than CT1, Adiseal is also lower priced than CT1 sealant and adhesive. Why pay more for a brand name that doesn't perform as well as Adiseal?

Other News
In a test to compare clear sealants in water, a popular clear sealant and adhesive from a competitor turned white. Adiseal Ultra Clear was the only product to stay clear in water.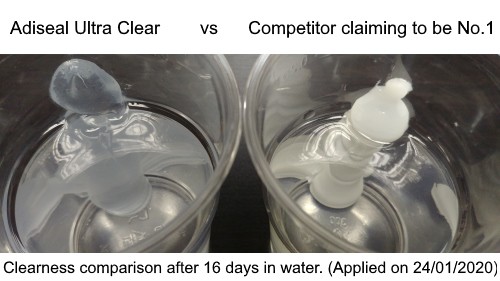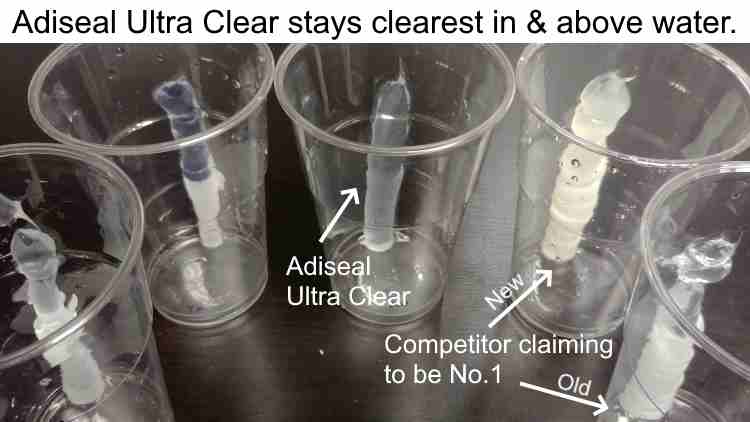 In a mould resistance test, the popular brand sealant and adhesive from the same competitor as above became mouldy. Adiseal adhesive & sealant remained mould free.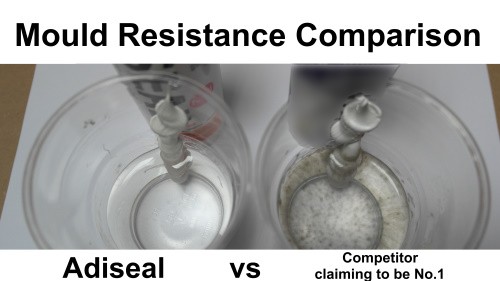 As well as Adiseal adhesive and sealant having stronger mould resistance than the popular brand product, Adiseal also has stronger colour protection.
Free Tube Offer
Some manufacturers make big claims like their product being 360% stronger, without being able to back it up. We say, don't just listen to manufacturers marketing hype. For you to be able to test Adiseal against competitors like CT1 sealant and adhesive, we are giving 1 free tube of Adiseal White adhesive & sealant 290ml, to any trades person in the UK. See the offer page for more details.

Exclusive distribution opportunity
Grab the opportunity to become the exclusive distributor for your country. Adiseal products are now sold all over the world through www.guglue.com so there is already a demand for Adiseal products in your country. The potential is there to do very well with becoming Adiseal's exclusive distributor. Are you going to be the one who will grab this exciting opportunity? Please contact us for further detail.
Adiseal Ltd are also the UK distributors of international brands. If you want your brand represented in the UK then contact us. Adiseal Ltd can offer a complete distribution service in the UK including warehousing, sales representation, marketing & delivering to customers.
More Information
Most Adiseal product are multipurpose and will outperform dedicated products from other manufacturers. For more information on how to use Adiseal products for specific applications, click on the links below.
Best mirror adhesive
Strongest adhesive for skirting boards
Strongest mould resistant sealant
How to remove sticker glue from glass
Universal clips for pipe, cable or conduit of different size